A mother was forced to drown her baby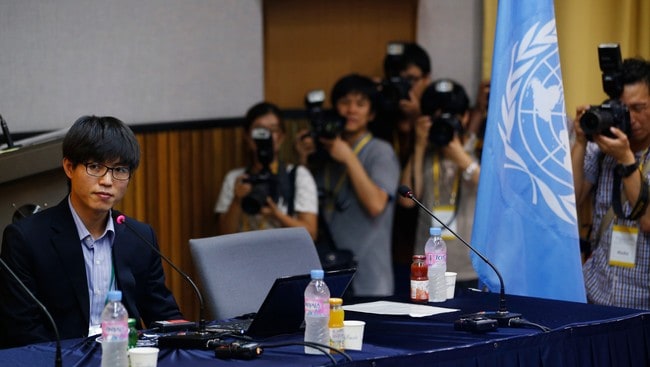 North Korea's most famous defector Shin Dong-hyuk is also one of those who has told his story at the hearing in Seoul.
Seven years after Shin Dong-hyuk managed to escape, his story into a book in 2012.
Photo: Kim Hong-Ji/Reuters/NTB Scanpix
Defectors and former prisoners dreadful witness of systematic rape, murder and torture in prison camps in North Korea may have consequences for the regime.
34-year-old is one of 30 witnesses this week have shared their heartbreaking stories from the North Korean regime to the UN Human Rights Commission.
Jee told the Commission that a mother was forced to keep their baby down in a bowl of water.
- The mother asked the jailer to protect the baby, but he continued to beat her. With hands that shook, she put the baby's face under the water and held it there. Eventually stopped crying and a bubble rose up the dead, said Jee.